Foot Care Products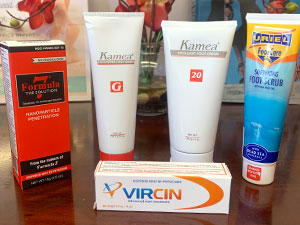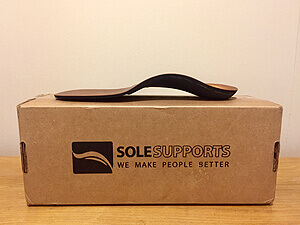 Vircin
Vircin is a topical product, consisting primarily of the active ingredient 17% salicylic acid for treatment of warts. The product is recommended to be used twice daily and applied while either wearing gloves or using a q-tip to the entire wart.
Formula 7
A nanoparticle topical solution used for treatment of nail fungus(onychomycosis). The solution is to be used twice daily, apply a thin coating of the solution to the entire nail. The top of the nails should be filed down prior to applying the topical. Can only be bought in podiatry offices.
Softening foot scrub
A cream specialized in scrubbing and softening the skin of the foot. Exfoliating scrub enhanced with tea tree oil, aloe vera, and special minerals. Recommended to use after showering and a sufficient amount of cream should be applied and rubbed into the surface of the foot, wait for about a minute for the cream to be absorbed and dead skin will be exfoliated off as you massage the lotion in.
Kamea G/20
An exclusive podiatric exfoliating foot cream. Kamea 20 is urea based cream used to help moisturize and improve the skin of the foot. Kamea G is a cream with a main component of 70% glycolic acid, which does excellent at resolving dry, cracked skin.
We also sell Diabetic Shoes! Call our office for more information.