Sculptra® Miracle Foot Filler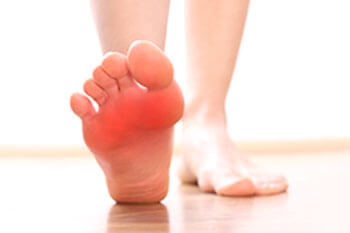 THE "MIRACLE FILLER FOR THE FEET"
Have beautiful feet with high heels! Sculptra® Miracle Foot Filler, which was revolutionized in New York City and is used around the country, provides padding and much needed pain relief to sore feet. No more stuffing padding in your shoes to increase comfort. No need to switch from beautiful designer high heels to flats, or worse, to avoid high heels all together.
Our "Miracle Filler for the Feet", is Sculptra® aesthetic injectable dermal filler commonly administered to the face by plastic surgeons, which is injected by our podiatrists into the foot using a patented technique. Miracle Filler for the Feet benefits those who wear high heels as well as those with atrophied fat pads, which is a natural foot condition that develops with age. The dermal filler pads the balls and soles of the feet, which reduces calluses.
Podiatrists Dr. Jordana Szpiro, DPM, FACFAS and Dr. Maria Bolla, DPM has been specially trained in the administration of Sculptra® Aesthetic dermal filler to the feet.
Think of it as adding some much-needed padding to the inside of your feet rather than the outside. As you're walking, the biomechanics move the dermal filler to the right spot on your feet, creating a cushion. After the dermal filler has been administered, patients may experience slight swelling, tenderness or redness for up to several days. Results occur gradually following treatment.